Jun
5
Fri
Patty Larkin, Sarah Lee Guthrie & Johnny Irion and Tumbling Bones

@ The Regent Theatre
Jun 5 @ 8:00 pm – 11:00 pm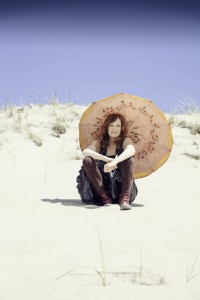 Patty Larkin redefines the boundaries of folk-urban pop music with her inventive guitar wizardry and uncompromising vocals and lyrics. Acoustic Guitar hails her "soundscape experiments" while Rolling Stone praises her "evocative and sonic shading." She has been described as "riveting" (Chicago Tribune), "hypnotic" (Entertainment Weekly) and a "drop-dead brilliant" performer (Performing Songwriter).
"Larkin's shows are celebrations of song, guitar and voice coming together in perfect unison with a perfect blend of skill and humility. Patty Larkin would never tell you that she's a great guitarist, but she'll show you all night long."_CityBeat

Sarah Lee Guthrie & Johnny Irion
"Moves seamlessly from Beck-meets-Beatles rock to soundscapes, folk-roots and Beach Boys summertime rock… [with] a sincerity that is undeniable." (RELIX)  "baroque folk with a quietist edge" (Nashville Scene)
Tumbling Bones
Tumbling Bones is a trio of young men inspired by old music. They play a mix of original compositions and traditional material drawing on bluegrass, pre-war folk, and a bit of the contemporary rock 'n' roll the guys were reared on.
"Take one listen to Loving a Fool and you'll feel like you're front and center at the Grand Ole Opry.  Yes, they're that good."
– Kathy Sands-Boehmer, (No Depression)
FOLK New England
Founded by Betsy Siggins in 2009, FOLK New England's mission is to document, preserve, interpret and present the ongoing cultural legacy of folk music in all its forms, with emphasis on New England's contribution to the enrichment of North American life.
FOLK New England creates a dialogue between the history of folk music and the future of folk, through robust collections development, multi-disciplinary education, and engaging entertainment programs for the public.
Produced by Last Dance Productions.