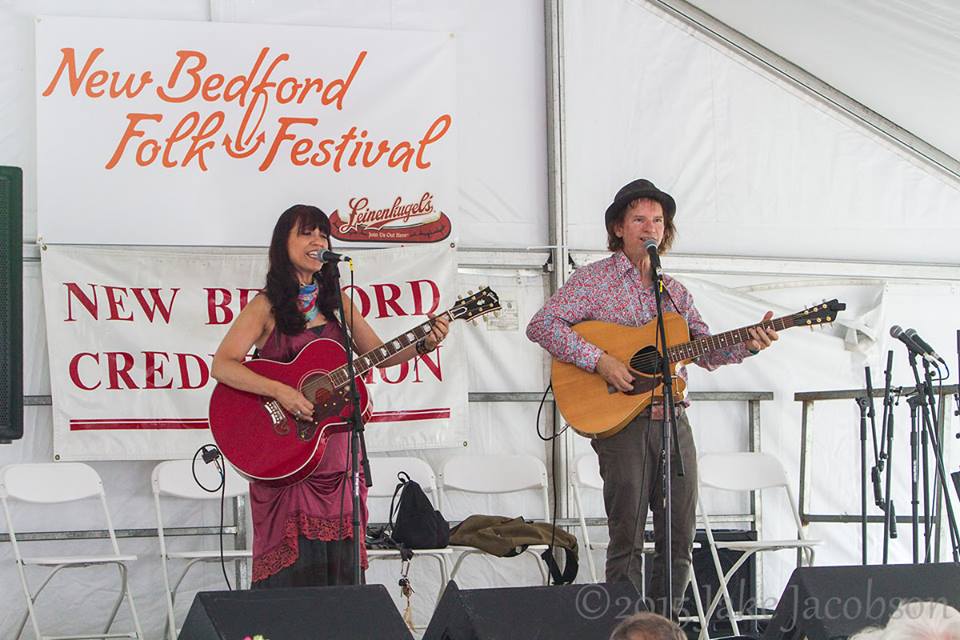 New Bedford, it's the first weekend in July, you're on the historic cobblestone streets, music fills the air, the sent of the food court is calling your name and the crafts inspire and amaze.
The New Bedford Folk Festival celebrated it's 20th anniversary this year. On July 4th and 5th, under perfect summer skies
the festival community came together.
Take a look at Neale Eckstein's wonderful slice of the festival.
Click on Banner below for video

Photographs say so much more than words about capturing the spirit and the community of the festival.
Thanks to Jake Jacobson and Neale Eckstein
 The New Bedford Standard times said it nicely.
"The New Bedford Folk Festival further cemented its reputation in the musical world Saturday
with a jam-packed Day 1 in the downtown national park district."
Sadly this might be the last one. Here is a note from Alan:
After 20 years of the New Bedford Folk Festival (Summerfest), Helene and I have decided to retire from festival presenting. This decision has been in the works for several years. The festival is an all-consuming project and we did not want to wait for burnout to set in or any other issue that could impact negatively on the festival. The only question was when and after a successful 20th Anniversary festival we decided this was the right time.
We have notified City officials of our 'retirement' and at this time we do not know what, if anything, the City plans for next year.
We could not be more grateful to all of our staff, volunteers, sponsors and Community Partners for their support, often above and beyond expectations. As for the festival audience, whether from across the country, other countries or right down the street, the show of support and devotion to the festival has been overwhelming. Presenting this festival has been a highlight of our lives.
We look forward to spending time on a variety of interests and attending concerts and festivals as audience members. We will not completely leave music production as we are starting a small concert series in the City. But, we will miss seeing you all on our annual busy Fourth of July weekend. We wish you well and remember to keep music in your lives.
What a loss…..
https://lastdanceproductions.com/wp-content/uploads/2015/07/kennedys.jpg
640
960
Last Dance Productions
https://lastdanceproductions.com/wp-content/uploads/2018/04/LastDanceProductions-Logo-340x156.gif
Last Dance Productions
2015-07-24 20:54:25
2015-07-28 11:32:55
The 20th New Bedford Folk Festival