Woody Sez at The American Repertory Theater in Cambridge,MA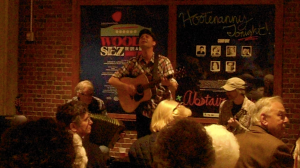 May 9 to June 6, 2012
Last Dance Productions launched the "Woody Sez" hootenannys with New England Folk Music Archives
The Production of Woody Sez brings the giant to life in a joyous, toe-tapping, and heartfelt theatrical portrait that uses Woody's words and songs to transport the audience through his fascinating, beautiful, and sometimes tragic life. Featuring many classic Woody tunes including "This Land is Your Land" and "Bound for Glory," Woody Sez captures the heart and spirit of Woody Guthrie and the stories of America. In Woody's spirit the hootenannies after performances were led by cast members and other local artists.
Cruises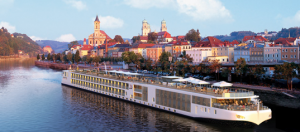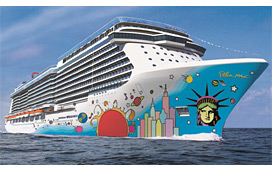 Last Dance Productions is teaming up with The Travel Renaissance to present "Songwriters at Sea" a series of one of a kind cruises in 2014, wow, did I just say 2014?  There's no thing like a cruise to ease your tensions.  Nothing to plan, nothing to worry about.  Just show up enjoy the vacation and listen to the music.In the works, a cruise on the latest addition to the Norwegian Cruise Line Fleet, "The Breakaway" And we're also looking at a Viking River Cruise early next year (2014).

Sign up for the the newsletter to be the first one to know about these cruises with some of your favorite artists.