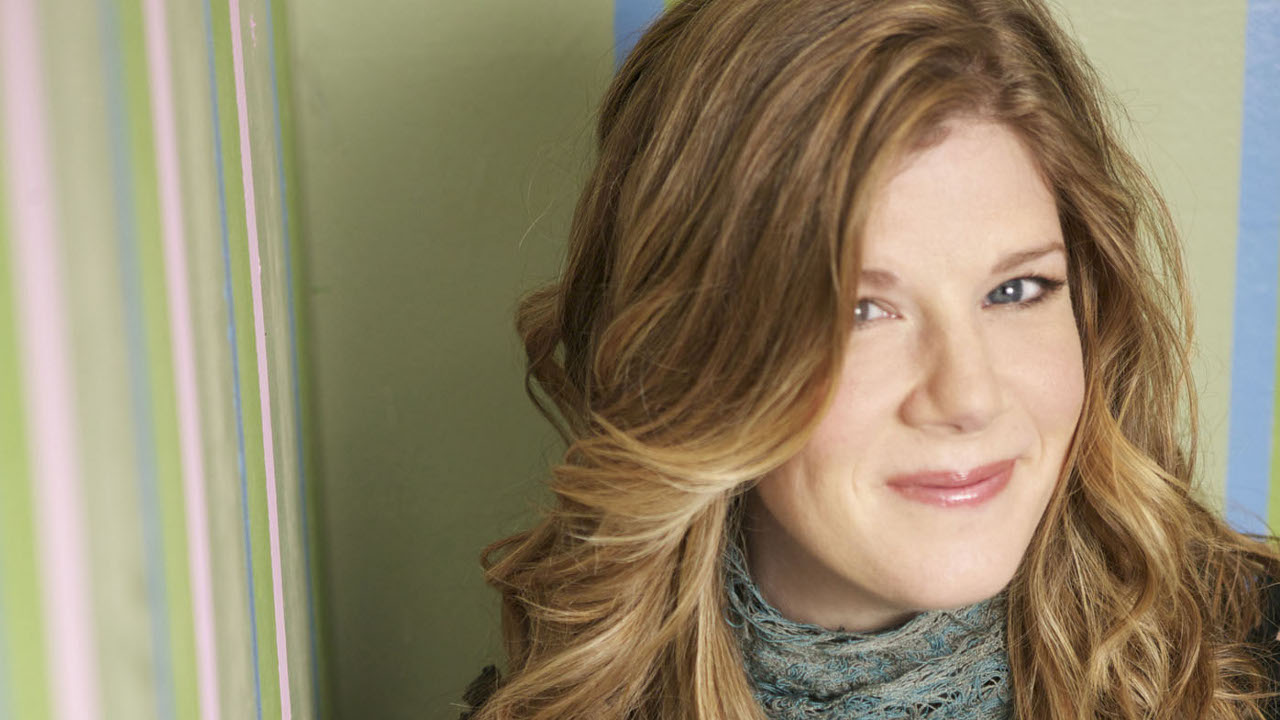 "Dar Williams is a songwriter of immense talent" – Telegraph UK
Last Dance Productions is please to present Dar Williams in concert with special guest Catie Curtis, February 5, 2016 at the Regent Theatre, Arlington MA at 7:30pm.  This will be a benefit concert for Americans United for Separation of Church and State. Ticket information here.
Williams growth as an individual over her almost two-decade-long career has gone hand-in-hand with her evolution as an artist. Raised in Chappaqua, N.Y., and educated at Wesleyan University, Williams spent 10 years living in the thriving artistic community of Northampton, Mass., where she began to make the rounds on the coffeehouse circuit. Joan Baez, an early fan of her music, took Williams out on the road and recorded several of her songs.
Every new album from Dar Williams represents her thoughts and feelings about both her own life and larger forces in the world. But her ninth studio record, Emerald, marks a particularly dramatic confluence between her experiences and broader contemporary culture—and what it means to be a songwriter at this moment in history.
"I'm now experiencing the fruits of the alternative culture I was part of in the '90s," she says. "I think I've made choices about how I lived my life, outside of the world that was going to fit me among the mainstream norms, and I chose to stay with my friends, to stay with my culture. That turns out to have been the sturdiest structure I could have built for myself. And that's in my songs, it's in my teaching. I'm a believer in what can happen when we make music together." – Dar Williams  More on Dar Williams here.
Very Special Guest Catie Curtis is a veteran on the singer/songwriter folk scene. She's performed at the White House, two Presidential Inaugural Balls, with Lilith Fair, and at Carnegie Hall. Winner of several Boston Music Awards, she also took the Grand Prize in the 2006 International Songwriting Competition (out of 15,000 entries). The New Yorker called Catie a "folk-rock goddess."  More on Catie Curtis here.
Americans United for Separation of Church and State is a nonpartisan organization that lobbies, educates and litigates in order to preserve the constitutional principle of church-state separation as the only way to ensure religious freedom for all Americans. More info here.
https://lastdanceproductions.com/wp-content/uploads/2015/10/DarWilliams.jpg
720
1280
Last Dance Productions
https://lastdanceproductions.com/wp-content/uploads/2018/04/LastDanceProductions-Logo-340x156.gif
Last Dance Productions
2015-10-23 11:07:06
2015-10-23 11:07:06
Dar Williams and Catie Curtis In Concert