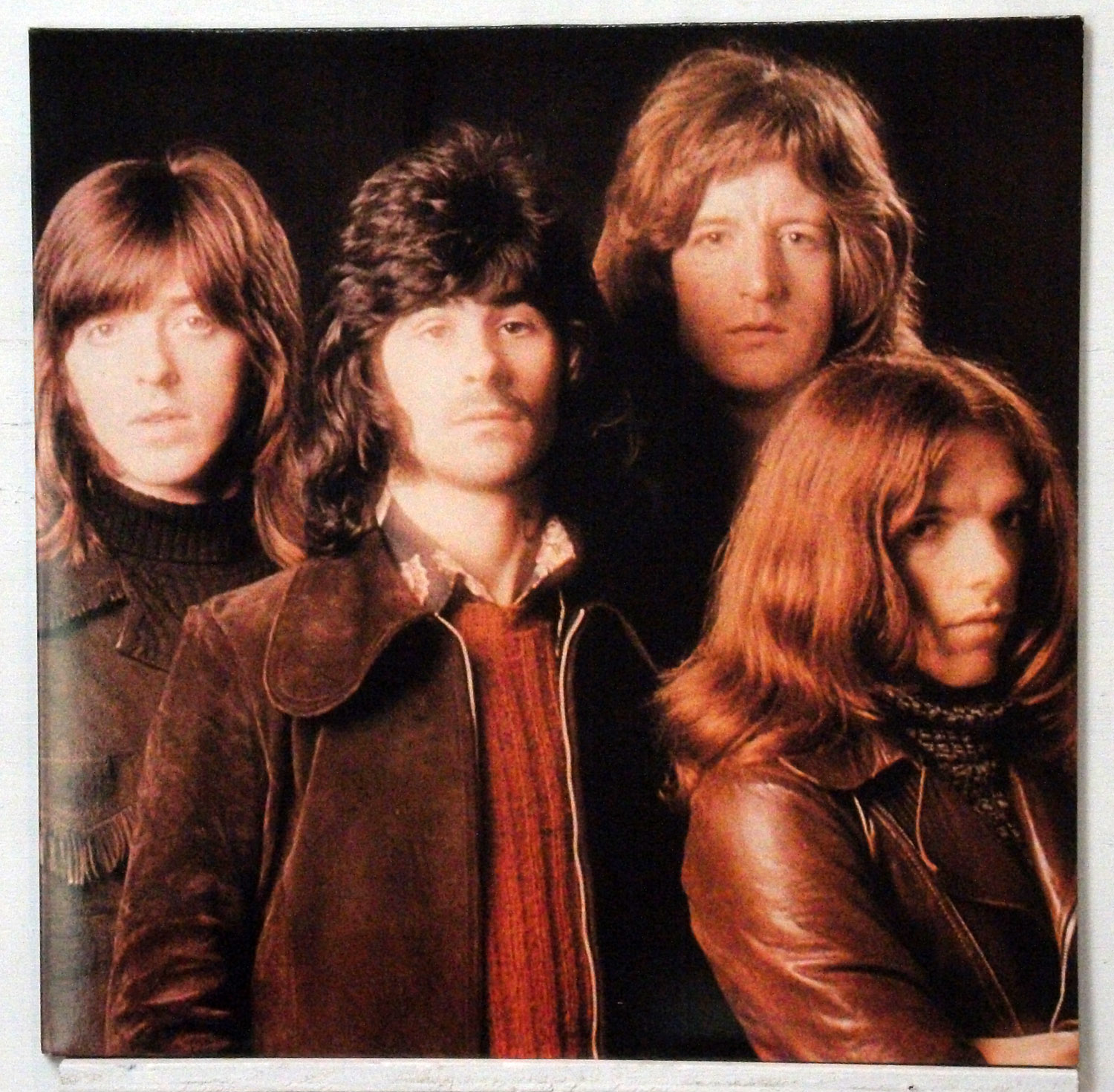 A rare opportunity to see this show "live" with Joey Molland
Friday, November 3, 2017, 8 pm, Arlington, MA
It's the 45th Anniversary of the Greatest Album by Badfinger, 1972's Straight Up, and the band's legendary guitarist, songwriter, and vocalist Joey Molland—along with his dynamic band—brings the album to the stage in a bracing live show.
Featuring 5 tracks written by Joey, Q Magazine described Straight Up as "…brimming with mature melodies and bracing verse/chorus interplay…", while NME deemed it "…a stone cold beauty of an album…" and advised, "Love it like your mother …"
George Harrison produced four tracks on the album, Name of the Game, Suitcase,I'd Die Babe, the latter two written by Molland, and Pete Ham's Day After Day, which gave the group a Top 5 U.S. Single.  AllMusic says, "…there's absolutely no filler and everybody is in top form…" The album, which also featured Baby Blue, stayed on the Billboard Top Pop Albums chart for 32 weeks.
From their legendary lineup, Joey Molland continues the unforgettable legacy of BADFINGER.  One of the original signings to the Beatles' Apple Records label, they had their first hit single with a Paul McCartney penned song, Come and Get It, which went to #7 in the U.S. charts.  Badfinger followed this with their own compositions No Matter What, Day After Day (produced by George Harrison), and Baby Blue, which went to #8, #4 and #14 respectively.
During this time American singer Harry Nilsson placed Badfinger's song Without You on top of the charts, and Mariah Carey did the same in 1994.  VH1 produced a Behind The Music documentary about the band, whose songs continue to heard in films (The Departed, etc), on television (Breaking Bad finale et al), and of course on Classic Rock and oldies radio; Harry Nilsson's version of Without You was featured in the 2016 film starring Tina Fey, Whiskey Tango Foxtrot.  Joey Molland and Badfinger played on John Lennon's Imagine album and joined George Harrison for the Concert for Bangladesh.
Badfinger's classic lineup of Tom Evans, Pete Ham, Mike Gibbins, and Joey Molland came together in 1969, as the group changed it's name from The Iveys. Signed by the Beatles to their newly formed Apple Records label, they scored an Instant Top 10 U.S. smash with the Paul McCartney penned theme song Come and Get It from the film the Magic Christian. They followed this with their own compositions No Matter What, Day After Day (produced by George Harrison), and Baby Blue, which went to #8, #4 and #14 respectively.
Badfinger's Baby Blue has enjoyed extensive and enduring appeal through its use in television and film. It was featured in Martin Scorcese's film, The Departed, the highly popular TV drama, The O.C., but its most spectacular resurgence came when it was featured in the closing scene of the finale of AMC's classic series, Breaking Bad in September 2013. In the first full week following the finale of the show, the group's Baby Blue equaled its 1972 Hot 100 success, by roaring back onto the Billboard Hot Rock Songs chart at No. 14, thanks to hefty sales and streaming gains. It also blasted onto the Rock Digital Songs chart at No. 8 with 37,000 downloads sold, according to Nielsen SoundScan.
Joey Molland released a new record, titled Return to Memphis, in 2014. Badfinger music continues to be used in television and film, the most recent example being the inclusion of Without You in the film, Whiskey, Tango, Foxtrot in 2016.
https://lastdanceproductions.com/wp-content/uploads/2017/10/badfinger_straight_up.jpg
1471
1500
Last Dance Productions
https://lastdanceproductions.com/wp-content/uploads/2018/04/LastDanceProductions-Logo-340x156.gif
Last Dance Productions
2017-10-11 18:55:35
2017-10-11 18:55:35
Badfinger's "Straight Up" with Joey Molland