Jul
27
Fri
Lowell Folk Festival – Great Summer Fun

@ Lowell Folk Festival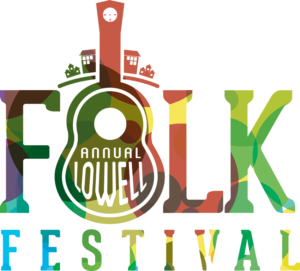 The 32nd Lowell Folk Festival continues to provide the finest in traditional music, craft, foodways and more in downtown Lowell. This annual celebration is the best in traditional folk music, artisan crafts and ethnic foods, and will be returning to downtown Lowell with a full lineup beginning with the traditional parade of nations from Lowell's City Hall Plaza to Boarding House Park. The free festival offers something for everyone, from 8 to 80-year-olds all within the heart of Lowell National Historical Park.
"This will be the 32nd year of the Lowell Folk Festival," said Kevin Dwyer, Executive Director of the Lowell Folk Festival.  "There will be a number of great new artists to the lineup this year. For a lot of performers, it will be their first time in Lowell. It's really exciting to bring new world class artists to Lowell and get our attendees to see them for the first time! This community has embraced a festival that has drawn millions of people over the last 30 years. We're very excited to present the 32nd festival this July."
To celebrate the Festival's 32nd Anniversary the Foodways area will be featuring Flatbreads: Plain & Fancy. Check out cooks who have adapted their traditions and how they found their way to America, and to the Lowell Folk Festival! Make sure you stop by and have a "Taste of Tradition!"
The Lowell Folk Festival is presented by Lowell National Historical Park, Lowell Festival Foundation, the National Council for the Traditional Arts, the City of Lowell, the Greater Merrimack Valley Convention and Visitors Bureau, and the Greater Lowell Chamber of Commerce.
The perfect summer festival.  More info here.
We are inviting volunteers, businesses, and organizations to donate their time and energy. Individual volunteers will continue to be the event's backbone, and we are also recruiting teams of volunteers sponsored by businesses and organizations.
Call the Lowell National Historical Park Volunteer Office at 978-275-1740, or
Stop in at the Lowell National Historical Park Visitor Center at 246 Market Street, Lowell (free parking at 304 Dutton Street) and fill out an application.