Nov
3
Fri
Badfinger's "Straight Up" with Joey Molland

@ Regent Theatre
Nov 3 @ 8:00 pm – 10:00 pm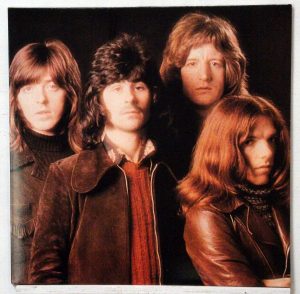 It's the 45th Anniversary of the Greatest Album by Badfinger, 1972's Straight Up, and the band's legendary guitarist, songwriter, and vocalist Joey Molland—along with his dynamic band—brings the album to the stage in a bracing live show.
Featuring 5 tracks written by Joey, Q Magazine described Straight Up as "…brimming with mature melodies and bracing verse/chorus interplay…", while NME deemed it "…a stone cold beauty of an album…" and advised, "Love it like your mother …"
George Harrison produced four tracks on the album, Name of the Game, Suitcase,I'd Die Babe, the latter two written by Molland, and Pete Ham's Day After Day, which gave the group a Top 5 U.S. Single.  AllMusic says, "…there's absolutely no filler and everybody is in top form…" The album, which also featured Baby Blue, stayed on the Billboard Top Pop Albums chart for 32 weeks.
From their legendary lineup, Joey Molland continues the unforgettable legacy of BADFINGER.  One of the original signings to the Beatles' Apple Records label, they had their first hit single with a Paul McCartney penned song, Come and Get It, which went to #7 in the U.S. charts.
Badfinger followed this with their own compositions No Matter What, Day After Day (produced by George Harrison), and Baby Blue, which went to #8, #4 and #14 respectively.