Sep
10
Tue
Country Singer Timmy Brown In Concert

@ Six String Grill and Stage
Sep 10 @ 7:00 pm – 10:00 pm
This will be a special Fundraiser for The Council for Children. The Council is a local all-volunteer non-profit with programs benefiting nearly 2000 local children every year.  The programs include Christmas is for Kids, a gift drive filling Christmas wishes of new toys and clothes to 1000 local children; Nicky O Foundation which gives scholarships to students interested in the arts; day care scholarships; 100 backpacks given to local park and rec departments each summer for children who need towels, sunscreen and water bottles; 75 back-to-school backpacks with supplies; a summer lunch food drive which collects 10,000 servings of food plus cash to help feed children on local playgrounds all summer who would otherwise go without a healthy meal.
Timmy Brown is a singer/songwriter/Nashville recording artist that grew up in  Norton, Massachusetts, and in October 2018, he moved to Nashville, Tennessee to pursue his dreams full time.  In 2018, Brown was voted New England Country Music's Local Male Artist of the Year for the third  consecutive year.  His infectious energy and talent have made him a local favorite, around the New England and Rhode Island area.  In the fall of 2017, he auditioned for "American Idol," for Season 1 of the re-boot on their new network ABC, where he finished in the top 60!
Timmy started playing the piano at the age of five and ever since then, music became his life.  Once he graduated from high school, he began playing solo shows at local events and restaurants.  Throughout that time, he had auditioned for television shows such as "The Voice," "America's Got Talent" and "American Idol."  It was at his third audition when he was selected to be on Season 14 of American Idol. Shortly after his audition, he was approached by members of a local country band Black Diamond and was asked to become the lead singer.  Since then Black Diamond has now changed to the Timmy Brown Band. His love of music is most evident when on that stage performing. Timmy's natural ability to connect with the audience and draw them in with his enthusiasm has earned him a loyal fan base.
Sep
21
Sat
Martin Swinger In Concert

@ The Rose Garden Coffeehouse
Sep 21 @ 8:00 pm – 10:00 pm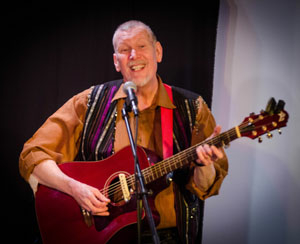 Martin Swinger is an atypical 60-something who can't stop exploring music, songwriting and singing. Socially conscious, thought provoking and surprisingly entertaining, Martin is celebrated for his fluid voice and engaging delivery. He's recorded 6 CD's, won local and national songwriting awards, is a repeat performer at Kerrville Folk Festival and counts among his fans Pete Seeger, Peter Yarrow, Paul Stookey, Billy Jonas, Ezra Idlet, Vance Gilbert and John Waters.
Martin Swinger composes songs about Alzheimer's, Autism, oysters, dyslexic theology and the adventures of Betty Boop and Buddha – lyrically and melodically illustrating the variety of human emotions with sensitivity, creatively thoughtful stories, a deep appreciation for a good belly laugh, and by igniting wonder in the powerful metamorphosis music inspires in the heart, mind, body and soul. Surprising, humorous, intimate, outrageous, courageous and universal – each unforgettable song is sung with delicacy, skill and the panache of a seasoned, professional performer!
His first ever solo, wrapped in a sheet and standing on a table he's singing 'Away In a Manger' in Mrs. Folendore's First Grade Christmas play, and Martin felt oddly at home. Martin Swinger continues singing, and that audience of children, mothers, teachers and janitors, administrators, school board chairs and the secretary continues to grow. Listen to Martin live and you'll know why.
Martin performs 80+ gigs a year sharing award-winning original songs and a surprisingly eclectic mix of covers. Americana, swing & jazz, traditional, show tunes, klezmer, improvisational music… He's known for his sterling performance and vocal range, brilliant songs delivered well with an engaging stage presence for adult and family audiences.
Mrs. Folendore was pleased with Martin's performance. You will be, too.
Martin's new CD, Living Things is finally available! Contact Martin directly martinswinger@gmail.com or visit CDBaby for hard copy or download!
Click here for more great events.