Feb
18
Sat
Carole Wise / Cold Chocolate

@ Rose Garden Coffeehouse
Feb 18 @ 8:00 pm – 10:00 pm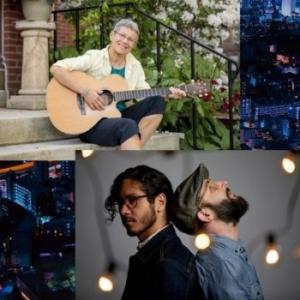 Carole Wise and Cold Chocolate
Our split bill features Maine singer-songwriter Carole Wise, the winner of our 2022 Rose Garden Performing Songwriter Competition, and Cold Chocolate, the Boston-based folk/bluegrass fusion duo of Ethan Robbins and Ariel Bernstein.
Carole Wise is a singer/songwriter from Brunswick Maine. Her music is sweet and soulful, drawing on a lifelong passion for education, the beauty of the natural world, and the adventures of finding truth through life's challenges.
Carole Wise's new album, THE LONG WAY HOME, is a compilation of lyric and melody that grew from its creative seed: a calling of the heart. Listeners will connect their own life journeys home – to a physical space, self or new beginnings – in Carole's songs of gratitude and courage. Themes of nature, social justice, emotions and feelings infuse her songs with meaning: "The album is about our human journey and each song, a chosen path. On what journey will our paths cross?"
Cold Chocolate is a genre-bending Americana band that fuses folk, funk, and bluegrass to create a unique sound all their own. Featuring Ethan Robbins on guitar, Ariel Bernstein on percussion, and backed by some of the root's music scene's finest players, this group from Boston is impressing audiences throughout New England and beyond. Punctuated by tight harmonies and skillful musicianship, and with a focus on songwriting, Cold Chocolate has quickly gained recognition for their original music and high-energy shows. The band has shared bills with Leftover Salmon and David Grisman, and regularly performs at venues and music festivals up and down the East Coast.
For more Last Dance Productions Events, click here.
On A Winter's Night

@ Regent Theatre
Feb 18 @ 8:00 pm – 10:30 pm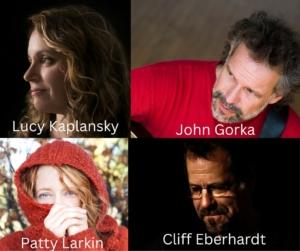 Patty Larkin, John Gorka, Cliff Eberhardt, Lucy Kaplansky
Presenting the Reunion Tour of "On A Winter's Night" from veteran singer-songwriters that remain among the brightest stars of the singer/songwriter movement for the past three decades. In 1994 Christine Lavin gathered them together, along with folk and Americana artists to showcase music of the Winter Season on the now-classic On A Winter's Night CD, followed by several years of touring collaborations. These artists have released dozens of recordings and toured steadily through the decades, with fond memories of their touring days together. The winter season is again celebrated by these unique and popular performers, back together by popular demand.
Apr
29
Sat
Patty Larkin In Concert w/ Crys Matthews

@ Maxwell Auditorium
Apr 29 @ 7:30 pm – 10:30 pm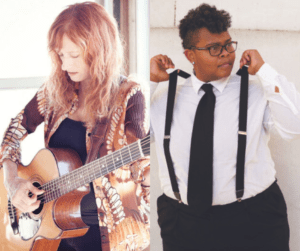 Patty Larkin in concert to benefit the Healing Garden at Mass General Waltham, MA.
PATTY LARKIN
is a visionary of sound and wonder, a real deal version of artistry made of equal parts guitar wizardry, vocals shot through with soul and inventive lyrics that ripple across the terrain of the heart. Described as riveting (Chicago Tribune), hypnotic (Entertainment Weekly), and a drop-dead brilliant performer (Performing Songwriter), Patty has captured audiences for over 30 years with an imagination, enchantment, and technical artistry that has redefined the boundaries of the guitar driven singer songwriter.
Already being hailed as the next Woody Guthrie, Crys Matthews is among the brightest stars of the new generation of social justice music-makers. A powerful lyricist whose songs of compassionate dissent reflect her lived experience as what she lightheartedly calls "the poster-child for intersectionality," Justin Hiltner of Bluegrass Situation called Matthews gift "a reminder of what beauty can occur when we bridge those divides."