Sep
21
Sat
Martin Swinger In Concert

@ The Rose Garden Coffeehouse
Sep 21 @ 8:00 pm – 10:00 pm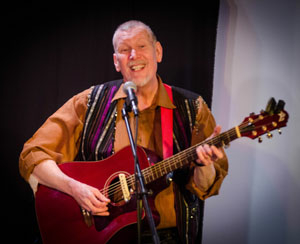 Martin Swinger is an atypical 60-something who can't stop exploring music, songwriting and singing. Socially conscious, thought provoking and surprisingly entertaining, Martin is celebrated for his fluid voice and engaging delivery. He's recorded 6 CD's, won local and national songwriting awards, is a repeat performer at Kerrville Folk Festival and counts among his fans Pete Seeger, Peter Yarrow, Paul Stookey, Billy Jonas, Ezra Idlet, Vance Gilbert and John Waters.
Martin Swinger composes songs about Alzheimer's, Autism, oysters, dyslexic theology and the adventures of Betty Boop and Buddha – lyrically and melodically illustrating the variety of human emotions with sensitivity, creatively thoughtful stories, a deep appreciation for a good belly laugh, and by igniting wonder in the powerful metamorphosis music inspires in the heart, mind, body and soul. Surprising, humorous, intimate, outrageous, courageous and universal – each unforgettable song is sung with delicacy, skill and the panache of a seasoned, professional performer!
His first ever solo, wrapped in a sheet and standing on a table he's singing 'Away In a Manger' in Mrs. Folendore's First Grade Christmas play, and Martin felt oddly at home. Martin Swinger continues singing, and that audience of children, mothers, teachers and janitors, administrators, school board chairs and the secretary continues to grow. Listen to Martin live and you'll know why.
Martin performs 80+ gigs a year sharing award-winning original songs and a surprisingly eclectic mix of covers. Americana, swing & jazz, traditional, show tunes, klezmer, improvisational music… He's known for his sterling performance and vocal range, brilliant songs delivered well with an engaging stage presence for adult and family audiences.
Mrs. Folendore was pleased with Martin's performance. You will be, too.
Martin's new CD, Living Things is finally available! Contact Martin directly martinswinger@gmail.com or visit CDBaby for hard copy or download!
Click here for more great events.
Oct
11
Fri
The Richmond Folk Festival

@ Richmond, VA
Oct 11 @ 6:00 pm – Oct 13 @ 7:00 pm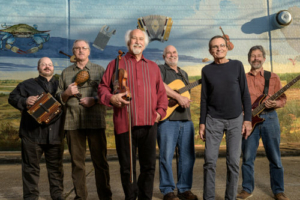 The Richmond Folk Festival is one of Virginia's largest events, drawing visitors from all over the country to downtown Richmond's historic riverfront. The Festival is a FREE three-day event that got its start as the National Council for the Traditional Arts' National Folk Festival, held in Richmond from 2005-2007. The Richmond Folk Festival features performing groups representing a diverse array of cultural traditions on seven stages.